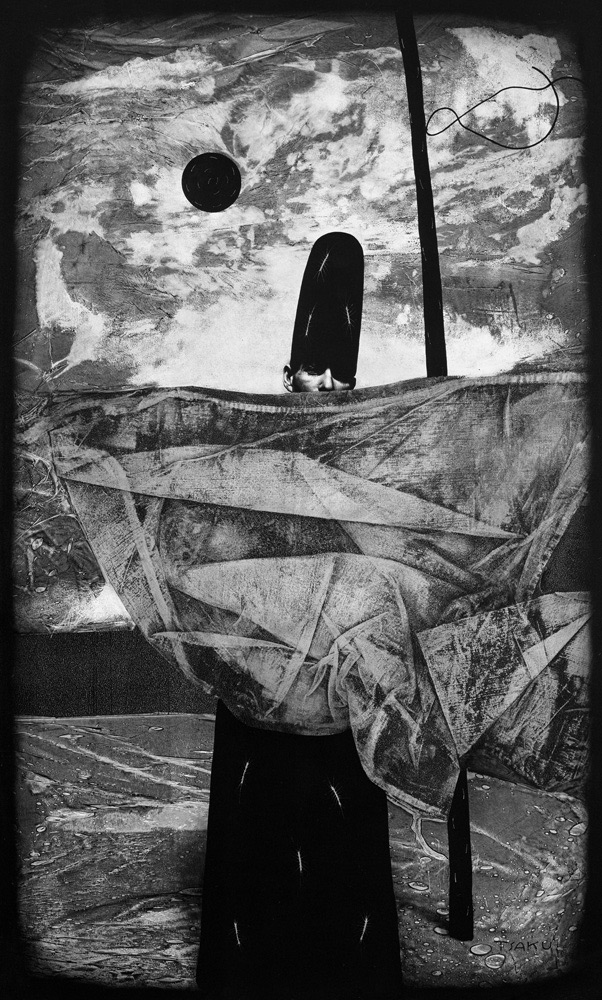 Timur Tsaku is an artist working in the genre of hyperrealism.  His works display the unique combination of creative ingenuity, black-and-white composition, and amazingly precise technique.
Timur Tsaku was born in Tashkent in 1971.  After graduating from the specialized art school in 1987, he continued his education in the P.P. Ben'kov College at Theater Decorators' department.  In 1991, Tsaku left for Israel, where he began working on Chayot Hakodesh paintings ("The God's Angels" in Hebrew), that were later combined into one of his most significant art series. It made Tsaku famous in the art world, and especially, among the American artists of the realism genre. He is actively exhibiting his works in the most prestigious American art galleries since 1996.
In 2006 Tsaku started working on portraits of the Jewish holy men ("Tsadikim").  The virtuoso skill of his technique has helped to establish Tsaku as a true master of a portrait genre.  His ability to catch the uniqueness, different moods and character of the individual is truly amazing.
In 2011 Tsaku was commissioned by the Yeltsin family to create the series of official portraits of B.N. Yeltsin.  This series became a tremendous success and opened a new page in Tsaku's artistic life.  He was subsequently commissioned to work on the official portraits of many of the Russian statesmen and diplomats.
Nowadays, the portraits by Tsaku displayed in the personal collections of V.V. Putin, D.A. Medvedev, T.B. Yumashev, N.I. Yeltsin, M.S. Shaimiev, I.B. Primakov, E.M. Primakov, Jr, R.A. Kadyrov, R.G. Abdulatipov, V.A. Shamanov and many other Russian dignitaries.